Most Faculty research is conducted under the auspices of six institutes and 17 centres that are part of UBC or affiliated with it, in collaboration with our health partners.
UBC Senate-approved and Faculty of Medicine-approved research centres in the Faculty of Medicine.
Learn more about our six UBC and affiliated research institutes.
BC Cancer Agency Research Centre
Conducting a wide variety of cancer research from traditional research based in the laboratory to looking at how we provide counselling and support.
BC Children's Hospital Research Institute
The largest research institute of its kind in Western Canada, spanning a wide range of children's and women's health concerns.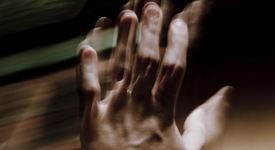 Institute of Mental Health
Seeking new insights into the diagnosis and treatment of some of the most challenging issues in modern medicine.
Providence Health Care Research Institute
Research expertise includes laboratory, clinical, and epidemiological research in the fields of HIV/AIDS, heart disease, renal disease, gastro-intestinal diseases, psychiatry, and geriatrics.
Vancouver Coastal Health Research Institute
Focusing on innovation and discoveries that improve patient health; transform health systems; create technology transfer jobs; and foster a new generation of knowledge and innovation leaders.
Life Sciences Institute
Dedicated to discovering the fundamental biological mechanisms underlying health and disease in an environment designed to catalyze research ideas and interests.
Learn more about the many additional research groups and programs affiliated with the Faculty of Medicine.