Transforming Health for Everyone Webinar Series
Brought to you by UBC Faculty of Medicine Development & Alumni Engagement
The Transforming Health for Everyone webinar series will draw knowledge from the latest innovative research and education happening in the UBC Faculty of Medicine. Hear from UBC experts and thought leaders as they share their insights in creating the pathways to better health in communities across British Columbia and answer the questions of participants.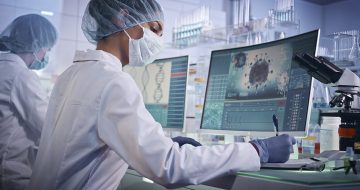 Translating discovery to transform health: Untold stories from medical research
July 14, 2021
Hear from UBC experts Dr. Pieter Cullis, Dr. Megan Levings and Dr. Sriram Subramaniam as they share insights from their own experiences bringing discoveries into the healthcare system, and perspectives on how to integrate academic research and the biotech industry in B.C. to accelerate health innovation.
Read more >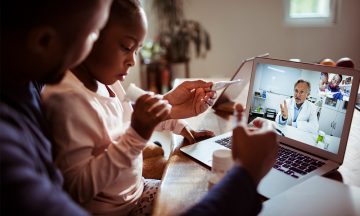 The 21st century house call: Is virtual health here to stay?
February 24, 2021
Hear from UBC experts Dr. Kendall Ho, Dr. Silke Cresswell and Dr. John Pawlovich as they share their insights on how the use of technology to improve access to health care in rural and remote communities during the last few decades has paved the way for rapid uptake of virtual health and predictions for the future.
Read more >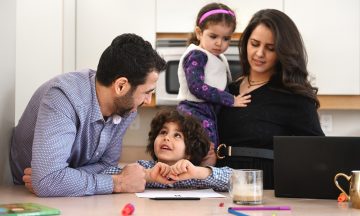 Growing up in a pandemic: Health and resilience in kids
October 1, 2020
Hear from UBC experts Dr. Lara Boyd, Dr. Mariana Brussoni and Dr. Shimi Kang as they share their insights on these unique changes, how they're impacting the brain, and how to help children and teens build resilience and thrive during the pandemic.
Read more >
Keep up to date
Subscribe to our mailing list to get notified of upcoming webinars in the Transforming Health for Everyone series.
Your personal information is collected by UBC Faculty of Medicine Development and Alumni Engagement for the purpose of the Transforming Health For Everyone Webinar Series. It is also being shared with UBC, and is collected under the authority of section 26(c) of the Freedom of Information and Protection of Privacy Act. We may also use your contact information to update our newsletter mailing lists, which may be used by UBC to keep alumni and donors informed about University news, events and initiatives, including fundraising. Any questions about the collection or use of this information should be forwarded to med.events@ubc.ca.