By bkladko | February 2, 2017
How a study about the effectiveness of exercise for women with breast cancer created a vibrant support network.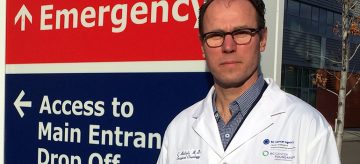 By jwong | December 15, 2016
Clinical Assistant Professor Chris Baliski finds Canada's re-operation rates are adding $2 million a year to B.C.'s health care spending.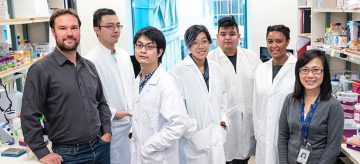 By bkladko | December 6, 2016
Dr. Lange (far left) and his team are exploring unique proteins in leukemia to find more effective and less harmful treatments for children.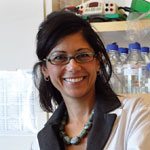 By bkladko | November 25, 2016
The discovery could be key to stopping a type of cancer that occurs in men undergoing androgen deprivation treatment.
By Sarah Stenabaugh | October 20, 2016
UBC researcher Connie Eaves talks about her interest in cancer research, what she hopes to accomplish in 10 years and her reaction to being awarded the 2016 Dr. Chew Wei Memorial Prize.