By Patricia Gray | November 16, 2012
Stanley Lubin, Clinical Professor Emeritus in the Department of Family Practice, has been named one of The College of Family Physicians of Canada's (CFPC) Family Physicians of the Year. Dr. Lubin will receive a Reg L. Perkin Award in recognition of his commitment to family medicine. After earning his medical degree at McGill University, Dr. […]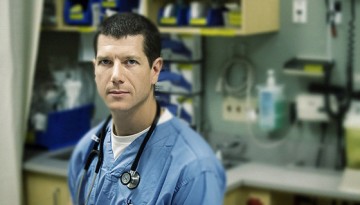 By bkladko | November 14, 2012
Doug Brown, a UBC emergency medicine resident, is the lead author of the article in the New England Journal of Medicine.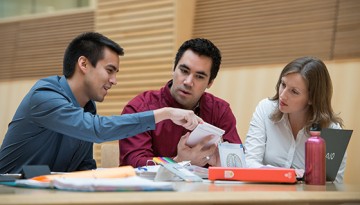 By Patricia Gray | November 9, 2012
The growing contingent of Aboriginal MD students includes Todd Alec, Nathan Teegee and Lara DesRoches.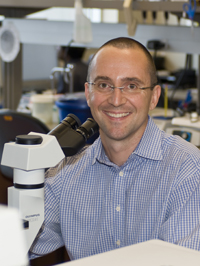 By bkladko | November 8, 2012
A team led by Stuart Turvey, an Associate Professor of Pediatrics, has discovered the cellular pathway that causes lung‐damaging inflammation in cystic fibrosis (CF), and found that reducing the pathway's activity also decreases inflammation. The finding offers a potential new drug target for treating this form of lung disease, which is a major cause of illness and death […]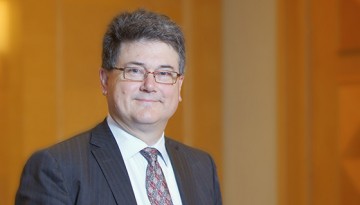 By bkladko | November 8, 2012
Prof. Peter von Dadelszen is leading the project, funded by the Bill & Melinda Gates Foundation, to diagnose and treat pre-eclampsia.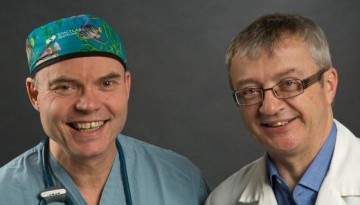 By bkladko | October 30, 2012
The technology was developed by Mark Ansermino (left), in the Faculty of Medicine, and Guy Dumont, in Applied Science.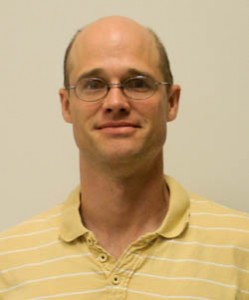 By Patricia Gray | October 30, 2012
Ben Mortenson, Clinical Assistant Professor in the Department of Occupational Science & Occupational Therapy, and Brodie Sakakibara, PhD candidate in Rehabilitation Sciences, won prizes for their poster presentations in the CIHR Institute of Aging poster competition at the Canadian Association on Gerontology's 41st Annual Scientific and Educational Meeting. Dr. Mortenson received the post-doctoral prize for […]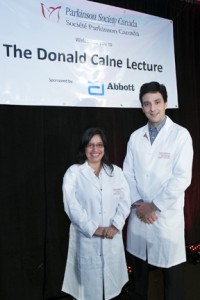 By bkladko | October 24, 2012
Parkinson Society Canada has awarded research grants to two faculty members and two post-doctoral fellows in the Faculty of Medicine: Doris Doudet, Professor in the Division of Neurology, received $45,000 to develop a radioactive tracer to allow imaging scans of the brain. Imaging will help pinpoint changes in the system in the brain that produces […]
By bkladko | October 19, 2012
Daniel Pratt, a Professor in the Faculty of Education who holds a cross-appointment in the Faculty of Medicine, has been awarded the Imogene Okes award from the American Association for Adult and Continuing Education (AAACE.) The award honors the memory of Imogene Okes, whose reports on adult education participation have been widely used and quoted […]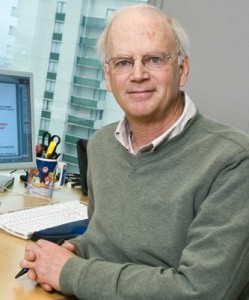 By bkladko | October 19, 2012
A team led by R. Keith Humphries, a Professor in the Division of Hematology, will receive $5.9 million over five years from the Terry Fox Foundation (TFF) to find new ways to treat aggressive forms of leukemia by rapidly creating and using laboratory-built models that mimic human acute leukemias. Dr. Humphries, the Director of the […]