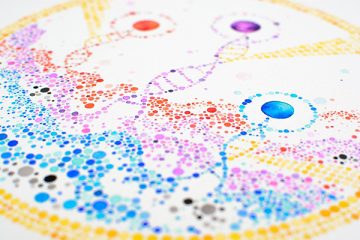 By Cheryl Rossi | March 21, 2019
Cells known as "elite clones" appear to outcompete their neighbours in the process of becoming stem cells.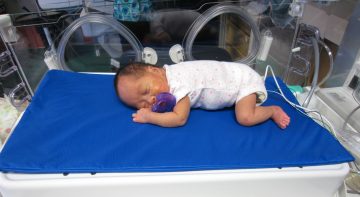 By Cheryl Rossi | March 21, 2019
A therapeutic robot that simulates human skin-to-skin contact is helping to reduce pain for babies.

By Cheryl Rossi | March 14, 2019
A new treatment for stroke may soon be possible, thanks to a discovery by an international team of researchers led by UBC.
By Digital Comms | March 12, 2019
International research team finds major molecular changes unfold during newborns' first week of life.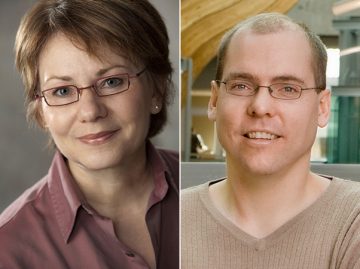 By Digital Comms | March 11, 2019
The awards will be presented at Building the Future: Faculty of Medicine Research Trainee Day & Lecture Series on May 3.
By Reyhana Heatherington | March 10, 2019
The prize is awarded to a BC-based clinician scientist whose work in health research is internationally recognized and has had a significant impact on advancing research.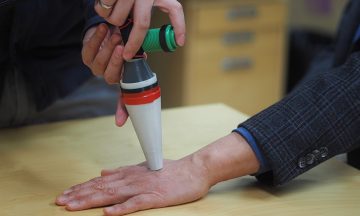 By Digital Comms | March 6, 2019
The laser probe can distinguish between harmless moles and cancerous ones in a matter of seconds.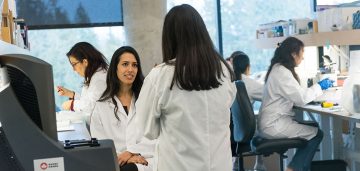 By Digital Comms | March 5, 2019
Reproductive experiences may change the trajectory of women's aging across the lifespan, finds new research from the Djavad Mowafaghian Centre for Brain Health.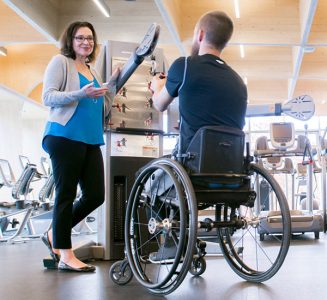 By Laura Abbott | March 1, 2019
Led by Kathleen Martin Ginis, new research about physical activity is helping to improve the lives of people with spinal cord injuries.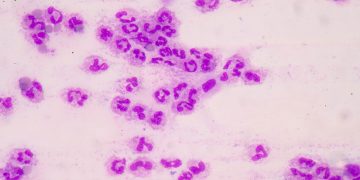 By Digital Comms | February 25, 2019
The discovery opens up the potential for new treatments for chronic and acute inflammatory diseases, as well as auto-immune diseases.