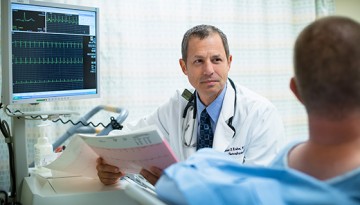 By bkladko | May 14, 2013
Andrew Krahn, one of the study's organizers, said the findings will simplify pre-operative drug treatment to prevent strokes.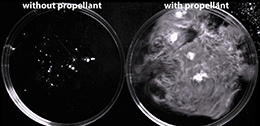 By bkladko | May 8, 2013
Another culprit for obesity: Too much insulin A serendipitous discovery by Associate Professor James Johnson could overturn widely accepted notions about healthy eating habits. The study, published in Cell Metabolism, examined the role of insulin, the hormone that allows the body to store blood sugar for later use as an energy source. Dr. Johnson, in […]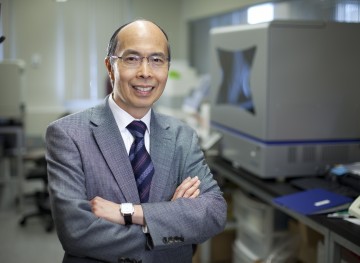 By bkladko | May 8, 2013
Although the Canadian government is the largest single source of the Faculty of Medicine's research funding, its various granting agencies are understandably wary of unconventional ideas. That is often where private foundations step in. Philanthropists can take a chance on a risky idea with the potential for high reward — an innovative solution that can […]
By bkladko | May 8, 2013
Interventional radiology (IR) is among the youngest of medical fields, dating only to the 1960s, when Portland's Charles Dotter invented angioplasty and the catheter-delivered stent. Owing to its novelty and its reliance on technology, IR is one of the most rapidly-evolving medical subspecialities. Dave Liu is riding that wave's leading edge. "We're trying to develop […]
By bkladko | May 7, 2013
As a practicing anesthesiologist in northern India, Kirti Aneja thought she had it all. Not only was she fulfilling her childhood ambition of becoming a doctor, but she was happily married to her medical school sweetheart and was expecting their first-born son. But she and her husband then made a bold decision: They left their beloved […]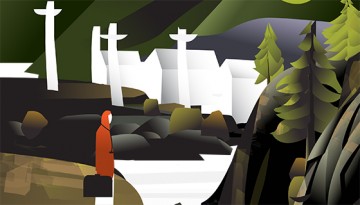 By bkladko | May 7, 2013
For a doctor in training, a residency rotation on Haida Gwaii is an assigment like no other.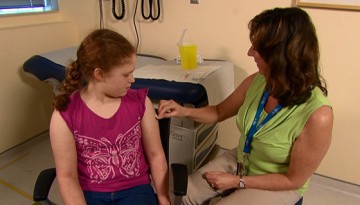 By bkladko | May 2, 2013
The findings, published in JAMA, could lead to more widespread use of the vaccine, which prevents cervical cancer.
By bkladko | May 1, 2013
Will Guest will be the youngest graduate of the MD/PhD program. Next stop: UBC's radiology residency program.
By bkladko | May 1, 2013
The University of British Columbia's Faculty of Medicine was a major presence at this year's Canadian Conference on Medical Education (CCME), held in April 20 to 23 in Quebec City. Administratively, many UBC members occupied leadership positions at the meeting, including: Geoffrey Payne, the Assistant Dean, Education and Research in the Northern Medical Program and Associate […]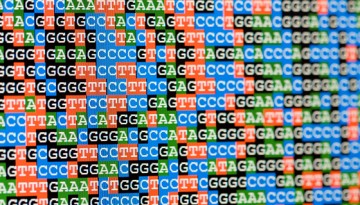 By bkladko | April 30, 2013
Among the five winning UBC projects is one aiming to improve clinical testing for various types of cancer.