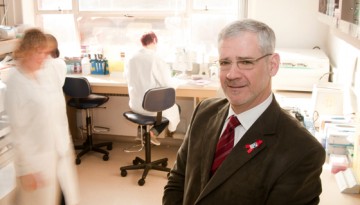 By Patricia Gray | November 28, 2012
Professor Julio Montaner pioneered the treatment-as-prevention approach.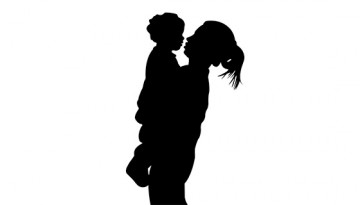 By bkladko | November 27, 2012
The researchers will examine accelerated aging at the molecular, cellular and clinical level.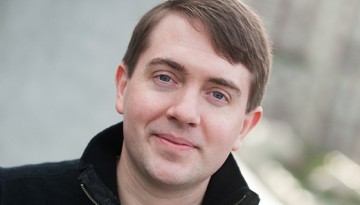 By bkladko | November 23, 2012
Christian Kastrup's goal is a topical medication that could be used to treat post-partum bleeding in low-income countries.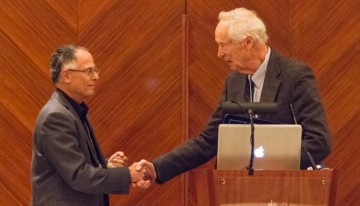 By bkladko | November 19, 2012
Ed Conway, Director of the Centre for Blood Research, greets the namesake of the symposium, now in its sixth year.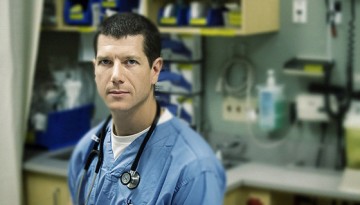 By bkladko | November 14, 2012
Doug Brown, a UBC emergency medicine resident, is the lead author of the article in the New England Journal of Medicine.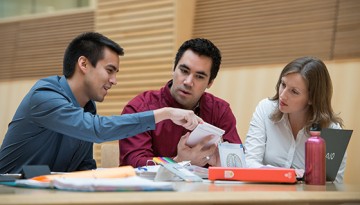 By Patricia Gray | November 9, 2012
The growing contingent of Aboriginal MD students includes Todd Alec, Nathan Teegee and Lara DesRoches.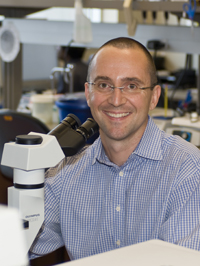 By bkladko | November 8, 2012
A team led by Stuart Turvey, an Associate Professor of Pediatrics, has discovered the cellular pathway that causes lung‐damaging inflammation in cystic fibrosis (CF), and found that reducing the pathway's activity also decreases inflammation. The finding offers a potential new drug target for treating this form of lung disease, which is a major cause of illness and death […]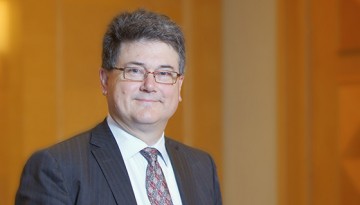 By bkladko | November 8, 2012
Prof. Peter von Dadelszen is leading the project, funded by the Bill & Melinda Gates Foundation, to diagnose and treat pre-eclampsia.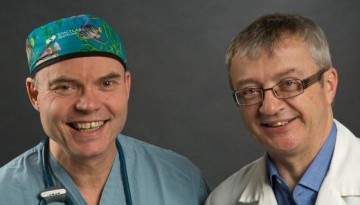 By bkladko | October 30, 2012
The technology was developed by Mark Ansermino (left), in the Faculty of Medicine, and Guy Dumont, in Applied Science.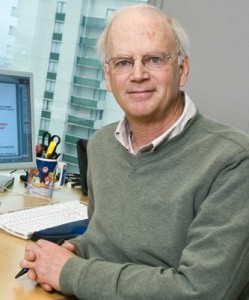 By bkladko | October 19, 2012
A team led by R. Keith Humphries, a Professor in the Division of Hematology, will receive $5.9 million over five years from the Terry Fox Foundation (TFF) to find new ways to treat aggressive forms of leukemia by rapidly creating and using laboratory-built models that mimic human acute leukemias. Dr. Humphries, the Director of the […]