The rapid pace of development for COVID-19 treatments and vaccines has demonstrated both the need and opportunity to expedite discoveries from the lab to the clinic—where innovation can save and improve lives.
British Columbia is home to a thriving life sciences ecosystem that made pivotal contributions to the COVID-19 response. The biotech sector in B.C. is poised to drive both the economy and healthcare of the future—yet individually, scientists, companies and clinicians still face seemingly insurmountable barriers to collaboration and innovation. Can you imagine a smoother path?
Hear from UBC experts Dr. Pieter Cullis, Dr. Megan Levings and Dr. Sriram Subramaniam as they share insights from their own experiences bringing discoveries into the healthcare system, and perspectives on how to integrate academic research and the biotech industry in B.C. to accelerate health innovation.
Access the Webinar Recording
Speakers
Dr. Pieter R. Cullis, BSc'67, MSc'70, PhD'72 is a Professor in the Department of Biochemistry and Molecular Biology at UBC and Scientific Director and CEO of NanoMedicines Innovation Network, Canada's National Centre of Excellence in Nanomedicines. Dr. Cullis and collaborators have been responsible for fundamental advances in the design and development of nanomedicines employing lipid nanoparticle technology for cancer therapies and gene therapies. This work has contributed to five drugs that have been approved by regulatory agencies in the US, Europe and Canada. Dr. Cullis has co-founded 10 biotechnology companies that now employ over 300 people, has published over 350 scientific articles and is an inventor on over 60 patents. He also co-founded the Centre for Drug Research and Development, a Centre of Excellence for the Commercialization of Research (now AdMare) in 2004, the Personalized Medicine Initiative in 2012 and the NanoMedicines Innovation Network in 2019. Dr. Cullis was elected a Fellow of the Royal Society of Canada in 2004 and was also awarded the Prix Galien, Canada's premier prize for achievements in pharmaceutical R&D, in 2011.
Two recently approved drugs, enabled by lipid nanoparticle delivery systems devised by Dr. Cullis, members of his UBC laboratory and colleagues in the companies he has co-founded, deserve special emphasis. The first is Onpattro, which was approved by the US FDA in August 2018 to treat the previously fatal hereditary condition transthyretin-induced amyloidosis. Onpattro is the first RNAi drug to receive regulatory approval. The second is BNT162b2, the COVID-19 vaccine developed by Pfizer/BioNTech that has been approved in Canada, the USA, the UK and Europe. It is anticipated that more than 1.3billion doses of BNT162b2 will be administered worldwide in 2021.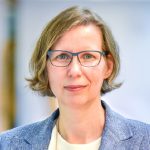 Dr. Megan Levings, PhD'99 is a Professor in the Department of Surgery and School of Biomedical Engineering at UBC, Canada Research Chair in Engineered Immune Tolerance, and Lead of the Childhood Diseases Theme at the BC Children's Hospital Research Institute. Her lab studies how a special kind of white blood cell, known as a T regulatory cell, could be used as a cellular therapy to stop harmful immune responses. She leads a vibrant group of trainees and staff who are researching how to use T regulatory cells to replace conventional immunosuppression in the context of transplantation and autoimmunity. She has won numerous awards, including the Canadian Society for Immunology Investigator Award and the YWCA Woman of Distinction, Science, Research and Technology. She is internationally recognized in the field of human immunology and currently chairs the Federation of Clinical Immunology Societies Centers of Excellence.
Dr. Sriram Subramaniam received his PhD in Physical Chemistry from Stanford University and completed postdoctoral training in the Departments of Chemistry and Biology at the Massachusetts Institute of Technology. He is currently a Professor of Biochemistry and Molecular Biology and Urologic Sciences and the Gobind Khorana Chair in Cancer Drug Design at UBC. Before arriving at UBC, Dr. Subramaniam was Senior Investigator and Chief of the Biophysics Section at the US National Cancer Institute, where he founded and directed the Center for Molecular Microscopy and the National Cryo-EM Facility.
Dr. Subramaniam has made seminal contributions in several areas of modern biological electron microscopy. Work in his research group has shown that cryo-EM methods can be used to evaluate drug binding, at atomic resolution, to clinically relevant targets, which has the potential to revolutionize the landscape of drug discovery. Other contributions he has made include structural studies of membrane proteins using electron crystallography, in the development of electron tomographic methods for the study of HIV, influenza and related viruses for vaccine development, and in pioneering new focused ion beam-based technologies for cell and tissue imaging. Dr. Subramaniam leads an interdisciplinary program at UBC that aims to catalyze transformative discoveries in cancer, neuroscience and infectious disease and to create the next generation technologies and therapies that will have a lasting impact on global health.
Moderator
Kathryn Gretsinger, MJ'06 is an Associate Professor of teaching at the UBC School of Journalism, Writing and Media, Senior Faculty Advisor to the UBC President and Director of the Global Reporting Centre at UBC. She is a long time public broadcaster at the Canadian Broadcasting Corporation, with a record of creating award-winning work at the local and national level. Kathryn is also a Killam Teaching Prize winner, and she was named as one of North America's top innovative journalism educators in 2018. Kathryn's scholarship focuses on interdisciplinary learning, including an advisory role with the Lind Initiative, a position as a faculty member in residence at UBC's Emerging Media Lab, and providing instruction in faculties across UBC from the School of Population and Public Health (Drugs and Society) to Science (Communicating Science) to work with scholars from the Peter Wall Institute.
Resources
---
This is the third webinar in our Transforming Health for Everyone series.
Keep up to date
Subscribe to our mailing list to get notified of upcoming webinars in the series.