By Patricia Gray | May 18, 2012
Jason Sutherland, Assistant Professor in the School of Population and Public Health, has been named as the Canadian Harkness Fellow in Health Care Policy and Practice. These fellowships, sponsored by the Commonwealth Fund, provide an opportunity for mid-career health services researchers and practitioners from Australia, Canada, Germany, the Netherlands, New Zealand, Norway, Sweden, Switzerland, and […]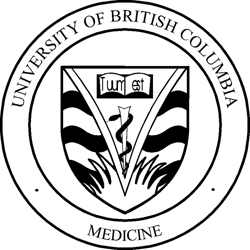 By Patricia Gray | May 17, 2012
The UBC Medical Alumni Association presented the following awards at the Medical Alumni Association AGM & Awards Reception on May 12, 2012 at the William A. Webber Medical Student & Alumni Centre. Wallace Wilson Leadership Award Awarded annually to a graduate of the UBC Faculty of Medicine who has demonstrated high ethical standards and outstanding […]
By Patricia Gray | May 16, 2012
Jonathan Fleming, Associate Professor in the Department of Psychiatry, received the 2011 Dr. Patricia Clugston Memorial Award for Excellence in Teaching from the Professional Association of Residents of British Columbia (PAR – BC). Dr. Fleming is the Associate Head, Education in the Department of Psychiatry and Co-Director of the Sleep Disorders Program at UBC Hospital. […]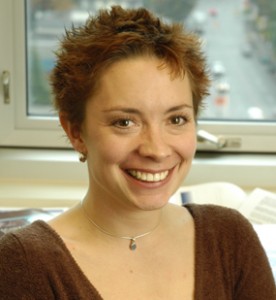 By Patricia Gray | May 16, 2012
Jehannine Austin, Assistant Professor in the Departments of Psychiatry and Medical Genetics and a member of the Brain Research Centre, has received an inaugural Psychiatry Research Award from Pfizer Canada. The $100,000 award will support her research into the effect of genetic counseling on adherence to psychotropic medication in serious mental illness. "I am truly […]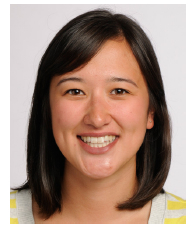 By dcc2012 | May 16, 2012
"Since 2001, BC's Aboriginal peoples experienced 'worsening trends'…including increased rates of HIV/AIDS, use of prescription drugs, poor housing, low birth weights, and the number of children who live as governmental wards. Since 1992, Status-Indian men maintained the lowest life expectancy of any group in the province, dying almost 10 years earlier than non-Aboriginal women, the […]
By Patricia Gray | May 14, 2012
The award was for the "Community as Teacher" program through which UBC health professional students learn alongside Aboriginal youth at summer camps led by Elders, youth workers and cultural leaders.
By Patricia Gray | May 14, 2012
Max Cynader, Professor of Ophthalmology, receives the Bill and Marilyn Webber Lifetime Achievement Award.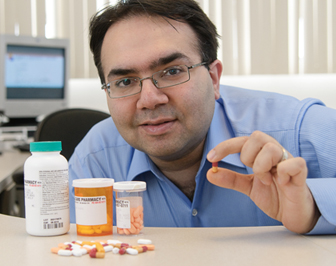 By Patricia Gray | May 11, 2012
Mahyar Etminan, an Assistant Professor in the Department of Medicine, recently published two studies – one in JAMA, the other in the Canadian Medical Association Journal – about the ophthalmological side effects of two drugs: oral fluoroquinolones (a type of antibiotic) and oral bisphosphonates (used to treat osteoporosis). The study of fluoroquinolones, in the April […]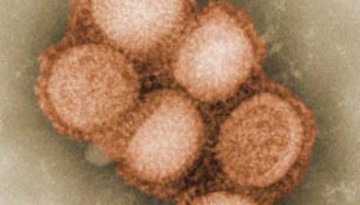 By Patricia Gray | May 9, 2012
UBC researchers found that the "swine flu" vaccine triggers antibodies that protect against many influenza viruses.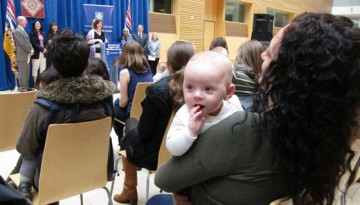 By bkladko | May 4, 2012
Bolstered by increased funding from the Province of British Columbia, first-year spaces in the program will grow to 20.