Year graduated: 2005
Hometown: Williams Lake, BC
Program: Department of Human Kinetics (Sports Science), Physiotherapy (Faculty of Medicine)
Place of Practice: South Surrey
Describe what you do in two or three sentences.
I am a registered physiotherapist and owner of a multidisciplinary wellness clinic that provides physiotherapy, chiropractic, massage therapy and osteopathic manual therapy in one collaborative setting. I treat a wide range of patients from newborns, to pregnant moms, athletes and seniors. I specialize in using manual therapy to help people live their fullest and healthiest life possible.
What led you to your current position?
I was always passionate about helping as many people as possible and making a difference in my community. I wanted to have an innovative space where patients could get healthy while getting educated and inspired about their health. After completing my physiotherapy degree I went on to finish a five-year post graduate program in Osteopathy while working full time. Upon completing this program I realized there was a real need for health clinics that truly combined different disciplines to get the client the best care possible. It was natural for me to combine my skills and passion along with my husband who is a chiropractor to open Origin Health.
What is your favourite memory from your time at UBC?
My time at UBC was filled with countless hours of laughter and many fond memories with classmates and roommates. I once had a bird fly away with my residence keys and cafeteria card while eating lunch outside of Koerner Library.
What advice would you give to students in the Physical Therapy program?
Take the time to really make connections in the real world. Take opportunities to shadow as many therapists in as many different settings as possible, keeping an open mind about all the different ways to practice.
What does a healthy community look like to you?
People who are living meaningful, active lives with purpose. They help support each other and live with a strong mind, body and spirit. You can't have health with just one aspect, you need a balance of it all.
---
Meet more of our alumni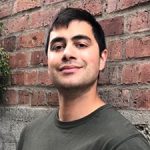 Family Physician in Quesnel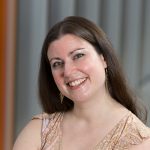 Genetic Counsellor in Vancouver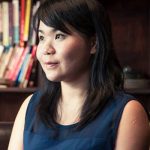 Midwife in Surrey