Year graduated: 2007
Hometown: I'm a third culture kid. I grew up around the world, moved to Vancouver to do my Master's at UBC, and it is now my home.
Program: Master's in Genetic Counselling
Place of Practice: Vancouver
Describe what you do in two or three sentences.
I am a certified genetic counsellor working in research, and currently pursuing my PhD at UBC. I conduct clinically-relevant mental health research with the over-arching goal to improve the health and lives of women and infants.
What led you to your current position?
In two words: Introspection and mentorship. After working as a research genetic counsellor for three years, I took six months off for self-reflection and personal development. After that, I worked for three years as a Research Manager at the Women's Health Research Institute at BC Women's Hospital and Health Centre. Over those seven years, I had the opportunity to build relationships with fantastic mentors and to consider my goals and values, which led me to return to UBC for my PhD.
What is your favourite memory from your time at UBC?
My first meeting with the genetic counsellor who would become my Master's research supervisor, and later a Canada Research Chair in Translational Psychiatric Genomics and my PhD supervisor – Dr. Jehannine Austin. Even at that first meeting, I recognized our shared values and sense of humor, and felt tremendously inspired and grateful to be at UBC.
What advice would you give to students in the Genetic Counselling program?
Be kind to yourself. The genetic counselling program is very intensive, and involves an enormous learning curve. Do what you can to brighten your days – I drank a lot of maple macchiatos from Starbucks!
What does a healthy community look like to you?
A major priority for me in health is mental health and encouraging others in my communities to care for their mental health. I would love to see everyone prioritize their mental health at least as highly as other aspects of their health.
---
Meet more of our alumni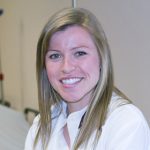 Emergency Physician in New Westminster and Vancouver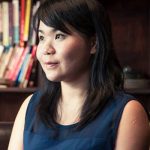 Midwife in Surrey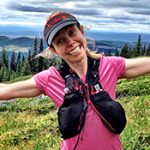 Family Physician in Victoria