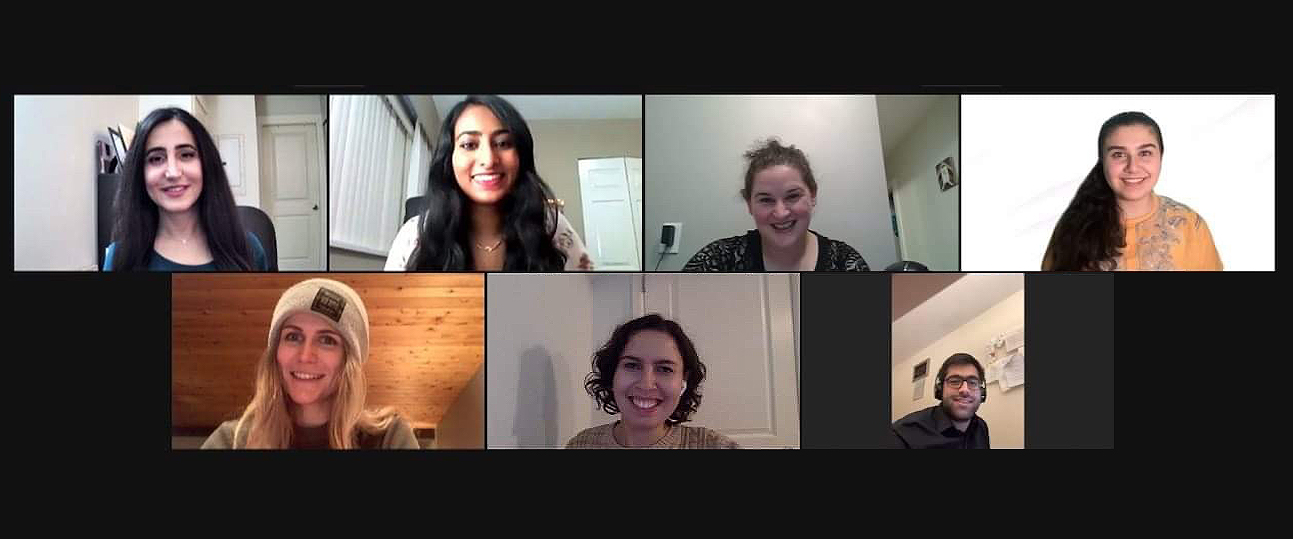 UBC medical students are bringing a comedy radio-play into homes around the world in this year's MedPlay performance.
Now in its 20th year, the annual MedPlay stage production has become a tradition among UBC medical students. This year's performance has moved from the stage to a radio format in response to the COVID-19 pandemic, allowing friends and family to tune in from cities across the United States, Scotland and beyond.
The radio-play, performed by two different casts, will bring together medical students as actors, producers and crew members in a production of Art, by playwright Yasmin Reza. The comedy is about three long-time friends who have differing opinions on what constitutes art.
"The play is a lot of laughs and in many regards all too relatable," says Emma Finlayson-Trick, a second-year medical student and one of the MedPlay producers. "I think the audience will enjoy hearing how each cast puts their own unique twist on the performance. We can't wait to share it with friends, family, and supporters around the world."
For busy medical students, MedPlay provides a meaningful opportunity to give back to the community in a different way. Proceeds from this year's production will benefit Aunt Leah's Place which helps provide housing, education, employment, and food security for mothers and children in need.
MedPlay also allows students to highlight their artistic talents, explore their creativity and make lasting friendships during the many months of preparation.
"I joined MedPlay thinking I would meet a lot of fun people, but I didn't realize how the cast and crew would continue to impact my life once the play had ended," Finlayson-Trick says. "Throughout the pandemic, we have shared many laughs and celebrations over Zoom."
---
MedPlay 2021: Art by Yasmina Reza
Dates: Feb. 26 and Feb. 27, 2021
Tickets: $5 at https://trellis.org/medplay2021
Venue: Your home!