Three Faculty of Medicine researchers have been renewed as Canada Research Chairs (CRCs) in recognition of excellence in their respective fields of study.
The Government of Canada is investing approximately $195 million towards 260 new and renewed Chairs at 47 institutions across Canada, including sixteen new and renewed chairs at UBC.
Together with the chairs announced earlier this year, the total investment marks the program's largest in a single calendar year.
Established by the Government of Canada in 2000, the Canada Research Chairs Program is committed to excellence in research and research training, and to ensuring equal access to opportunities for all qualified candidates.
Reappointed CRCs in the Faculty of Medicine:
Dr. Jason Barton, Canada Research Chair in Human Vision and Eye Movement, Tier 1, focuses on cortical processing of vision, in particular high-level object perception, such as face and word recognition, in addition to the use of saccadic eye movements to explore issues of cognitive control.
He is currently a professor in neurology, ophthalmology and visual sciences, and psychology. He is also the Director of Clinical Neuro-Ophthalmology at Vancouver General Hospital.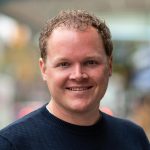 Dr. Michael Law, Canada Research Chair in Access to Medicine, Tier 2, focuses his work on access to and the use of prescription drugs, including the affordability of prescription drugs, private drug insurance, generic drug pricing, and evaluating the impact of coverage changes. His research has had a major impact on pharmaceutical policy in Canada, including significant changes in public drug coverage and pricing.
He is a professor in the School of Population and Public Health and Centre for Health Services and Policy Research.
Dr. Don Sin, Canada Research Chair in Chronic Obstructive Pulmonary Disease (COPD), Tier 1, has published more than 550 peer-reviewed papers and is a section editor of the European Respiratory Journal. He is ranked the top medical expert in COPD across North America and second in the world.
He is a professor in the department of medicine and a staff respirologist at St. Paul's Hospital (Providence Health Care). He is also the Director of the UBC Centre for Heart Lung Innovation (HLI) and holds the inaugural De Lazzari Chair at HLI.