Five members from the UBC Faculty of Medicine have been recognized with 2019 UBC faculty research awards for demonstrating excellence in research. Recipients include:
UBC Killam Research Fellowships
The fellowship enables faculty to pursue full-time research during a recognized study leave.
Nick Bansback, School of Population and Public Health

Dr. Bansback will be working on a digital health project based at the University of Manchester, UK where patients have been daily reporting their pain intensity in a large smartphone study. He will seek to help understand how this data can help patients make decisions about their daily activities using individualized predictions of future pain trajectories.
Miriam Spering, Department of Ophthalmology and Visual Sciences

Dr. Spering's research will focus on how people form memory representations since human memory is an important cognitive function that allows us to perceive, recognize, and keep track of objects and events around us. She will be using human eye movements as a window into sensory and cognitive processing with the ultimate aim to develop novel screening tools for sensory and cognitive dysfunction. Dr. Spering will be pursuing her research at the Humboldt University in Berlin, Germany.
Lara Boyd, Department of Physical Therapy

Dr. Boyd will spend her study leave at the Florey Institute in Melbourne, Australia to gain advanced knowledge in the use of machine learning. This will enable her to apply algorithms to the datasets being generated in her lab in order to decipher new relationships among biomarkers and outcomes after stroke.
UBC Killam Research Prize
This research prize recognizes faculty for their outstanding research and scholarly contributions.
Andrew Krahn, Division of Cardiology, Department of Medicine
Dr. Krahn has published 416 papers in peer-reviewed journals such as Circulation, JAMA, Journal of the American College of Cardiology, the New England Journal of Medicine, and the European Heart Journal.  His current research interests include investigation of genetic causes of arrhythmias, sudden cardiac arrest, syncope, and implantable arrhythmia devices. He has research funded by the Canadian Institute of Health Research through to 2027.
President's Award for Public Education Through Media
This award recognizes a faculty member who has demonstrated outstanding service to the University and the community by sharing research expertise via the news media.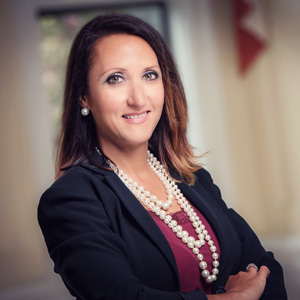 Lori Brotto, Department of Obstetrics & Gynaecology
Dr. Brotto is a world-leading expert on sexual desire and arousal disorder. She has worked with Canadian and international news media to disseminate sexual health research and clinical advice.
Her achievements in actively and creatively sharing her research expertise through the media are exceptional examples of knowledge translation. Dr. Brotto's media engagements include national network documentaries (Discovery Channel's "The Science of Lust" and the CBC's "The Truth About Female Desire"), The New York Times Magazine, "Women Who Want to Want", and as a guest columnist for the Globe and Mail's "health Advisor" column.
Dr. Brotto's engagement with the media has helped to break down the taboos surrounding female sexuality through the sharing of her own and others' scholarly research and clinical experience. She has immensely contributed to public awareness of an important, yet neglected, topic. Her knowledge translation, extending far beyond individuals in her clinical practice, has helped untold numbers of women and their partners discover fulfillment in their relationships and inner lives.
---
Recipients were selected by UBC's Faculty Research Awards Committee, which includes arts and humanities, business, applied science, science, and medicine.
Each spring, the Office of the Vice-President Research & Innovation hosts an awards reception to recognize outstanding UBC researchers. This year the reception will be held on April 15, 2020 at the Jack Poole Hall of the Robert H. Lee Alumni Centre.
For a list of all Faculty Research Award recipients, visit UBC Research + Innovation.