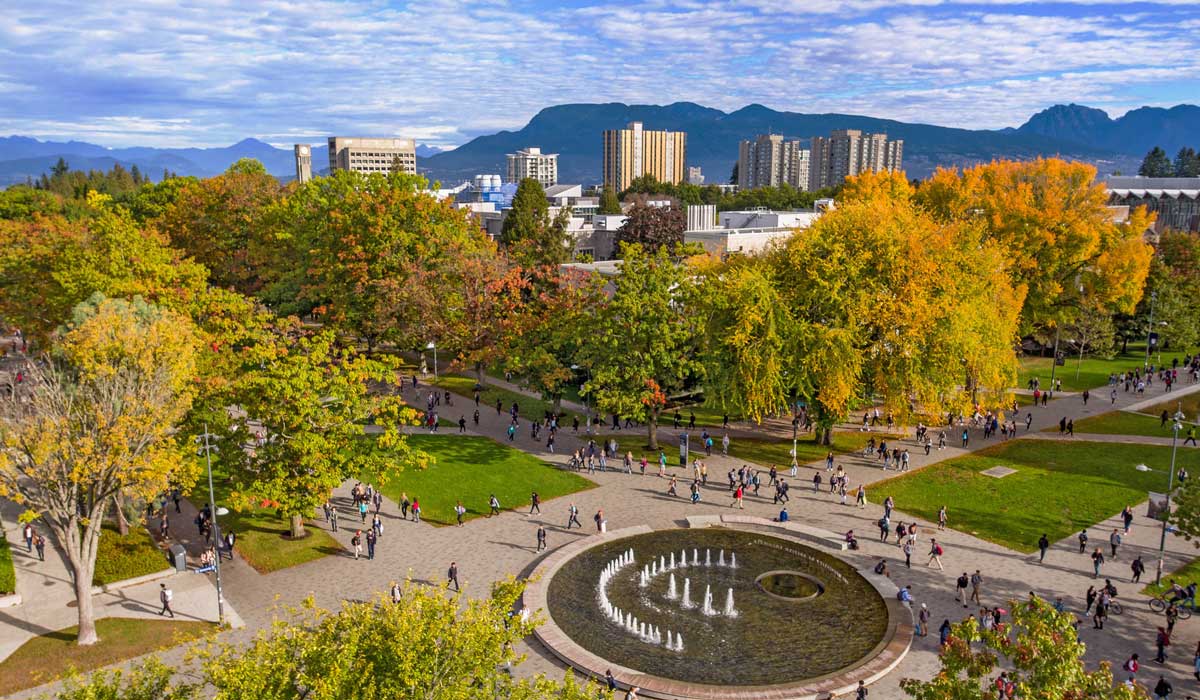 A number of researchers and trainees at UBC received funding from the Michael Smith Foundation for Health Research Scholar and Research Trainee Program.
The Scholar Program supports early-career health researchers who are building leading-edge health research programs, training the next generation of scientists and expanding their potential to make significant contributions to their field. The MSFHR Research Trainee Program supports health researchers in the training phase of their research career to enable career development and enrich B.C.'s health research talent.
Faculty of medicine MSFHR Scholars and their projects:
Anna Blakney, School of Biomedical Engineering
Antibody therapies encoded in self-amplifying RNA
Annie Ciernia, Department of Biochemistry and Molecular Biology
The role of microglia in neurodevelopmental disorders
Laura Evgin, Department of Medical Genetics
Leveraging TCR reactivity using viruses and vaccines to improve CAR T therapy
Ethan Greenblatt, Department of Biochemistry and Molecular Biology
Determining the molecular basis of fragile X disorders
James Lan, Department of Pathology and Laboratory Medicine
Implementation of a Canadian willingness to cross program: A strategy to increase access to kidney transplantation for highly sensitized patients
Nika Shakiba, School of Biomedical Engineering
Unlocking the competitive potential of pluripotent stem cells: Towards novel stem cell therapeutics
Christine Voss, Department of Pediatrics
Physical activity and the clinical management of chronic diseases in children who reside in rural and remote communities in BC's Interior
Hilla Weidberg, Department of Cellular & Physiological Sciences
Molecular mechanisms of sensing and repairing dysfunctional mitochondria
Matthew Wiens, Anesthesiology, Pharmacology & Therapeutics
Smart discharges to improve post-discharge survival in young infants following admission for infection
UBC MSFHR Research Trainees:
Bahaa Abu-Raya
Optimizing protection against Respiratory Syncytial Virus in infancy
Daniele Agostinelli
The role of mechanics in EMT and cancer metastasis
Katherine Badior
Engineering Platelets using therapeutic mRNA
Shekooh Behroozian
Development of a non-invasive diagnostic to detect bacterial pulmonary infections in patients with cystic fibrosis
Dominic Boardman
Developing the next generation of therapeutic regulatory T cells using CRISPR/Cas9
Jessica Bourne
Let's ride! Supporting individuals at risk of type 2 diabetes who self-identify as an ethnic minority in a community-based diabetes prevention program using electrically assisted bicycles
Julyanne Brassard
The influence of podocalyxin expression on immune response to ovarian cancer and the efficacy of an antibody-drug conjugate in immunotherapy
Anibal Chertcoff
Psychiatric morbidity in multiple sclerosis during the prodromal period (Psych-MS)
Davide Cina
T-cell repertoire analysis for immune monitoring in renal transplantation
Grace Cole
Role of SASH1 in generation of hematopoietic stem cells
James Crispo
Paediatric spinal cord injury in Canada: Using administrative claims data to examine long-term health outcomes and healthcare utilization
Mahin Delara
Evaluating the safety, efficacy, effectiveness, and immunogenicity of meningococcal vaccines across the age spectrum
Jill Dosso
Developing a method to implement patient-centered social robotics for pediatric mental health within the BC healthcare system
Felipe Eltit
Impact of prostate cancer subtypes on bone remodeling and microarchitecture in metastatic lesions of the spine: A combined cellular, genetic and mineralization study
Ryan Falck
Can we identify dementia risk from 24-hour wrist-worn actigraphy? Using machine learning to identify risk factors for dementia during the 24-hour day
Travis Gibbons
The effect of temperature on brain bioenergetic stress in hypoxia
Madelaine Gierc
Walking away from depression: Leveraging physical activity to treat symptoms and improve well-being in individuals with major depressive disorder
Vincent Gosselin Boucher
Using a mobile health aerobic exercise program to improve psychological distress in healthcare professionals: A randomised controlled trial
Anna Gottschlich
Addressing emerging health system priorities in cervical cancer prevention: determining optimal strategies for human papillomavirus test-based primary screening
Krista Glowacki
Movement and young minds: Co-designing and integrating physical activity programming into health services for young people experiencing mental health and substance use challenges
Ana Hernandez Cordero
Understanding the link between lung genomics, transcriptomics, and sex differences in COPD
Anna Herrmann
Multifunctional immunomodulating conjugates for targeting and treating glycocalyx dysfunction in inflammatory conditions
Catriona Hippman
An iKT, interpretivist, feminist, multi-method study examining the experience of, and models of treatment for, acute postpartum mental illness
Tara Horrill
Advancing health equity in the cancer care sector: Identifying organizational and contextual factors impacting the integration of equity-oriented healthcare for marginalized populations
Hashim Islam
Anti-inflammatory cytokine function in individuals with type 2 diabetes: Impact of hyperglycemia and the restorative effects of exercise
Ross Jones
Synthetic feedback control of TCR signaling to guide T cell development in vitro
Hanwen Liu
Portable MRI for multiple sclerosis: Feasibility establishment and technical development for clinical and research applications
Paul Mackie
The effect of a telehealth chair-based exercise intervention on motor function in stroke survivors with a mobility impairment
Daniel Manson
Housing, homelessness, and care trajectories among young people who use drugs in Vancouver
Kirsten Marchand
Investigating what matters to youth: A mixed-methods study of youth-centred opioid treatments and their outcomes
Kaveri Mayra
Mapping the Continuum of Respectful Experiences (CORE) in perinatal care among historically marginalised women and people in British Columbia
Kathryn Milne
Investigating sex differences in dyspnea across the spectrum of chronic obstructive pulmonary disease severity
Yasmine Mohamed
Programming bordetella pertussis to produce novel vaccines
Guilherme Moraes Balbim
Physical exercise to mitigate the effects of physical inactivity on brain health
Megan Muller
Building on the strengths of first responders as a critical first point of contact: Improving emergency care in remote Indigenous communities
Heather Palis
Evaluating the impact of pharmaceutical interventions to reduce overdose among people with criminal justice system involvement in British Columbia
Michael Paris
Neural and muscular mechanisms of age- and sex-related impairments in muscle function and fatigue in old and very old adults
Katerina Rnic
A randomized controlled trial of a cognitive control intervention for major depressive disorder
Jordan Sang
Linking administrative and survey data to examine substance use related diagnoses, hospitalization and mortality among gay, bisexual and other men who have sex with men in Metro Vancouver
Sonja Senthanar
Immigrants, work and health: Evaluation of services to reduce inequities
Rafal Skiba
Counteracting the "Jumping to Conclusion" bias in schizophrenia with a combination of neuromodulation and metacognitive training
Lara Utsch Mendes Gouveia
Defining novel roles for granzyme K in allergic airway inflammation
Dongsheng Xiao
Mapping chronic social isolation-induced brain activation in mice with machine learning-based phenotyping of behavioral deficits to pilot translational assessment of psychomotor disturbance
A version of this story appeared on the MSFHR website.