Integrated COVID-19 biobank strengthens investigations of new treatments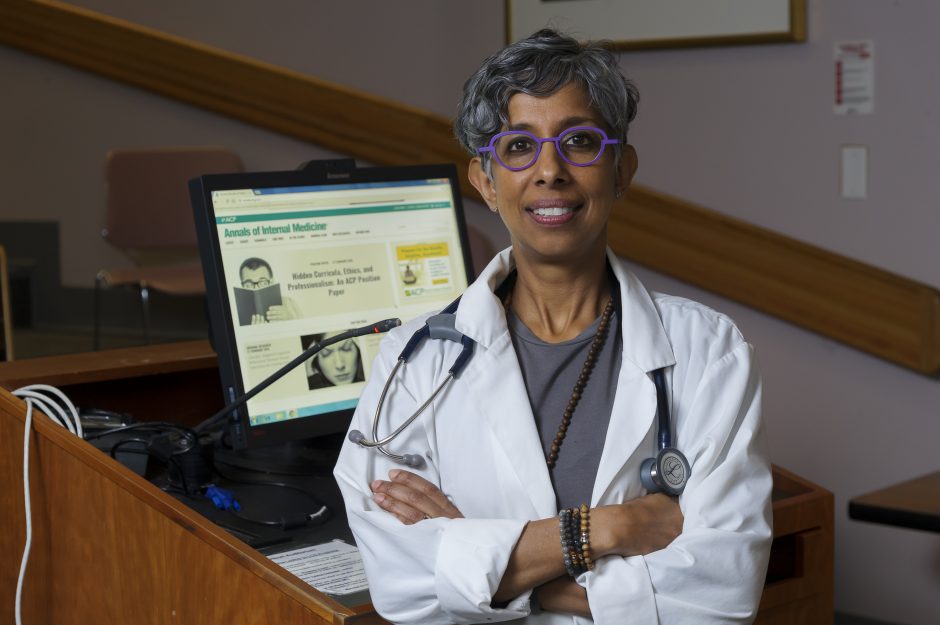 When COVID-19 emerged in British Columbia, UBC researchers knew right away they needed to learn from patients to better understand this novel disease and improve care.
"COVID-19 is a really complicated illness," says Dr. Anita Palepu, professor and head of UBC's department of medicine and the Eric W. Hamber Chair in Medicine. "In the beginning, when our numbers were smaller, the scale was very manageable. We thought we would be able to really characterize all these patients in the clinic."
As specialists in emergency medicine and respirology cared for patients in hospital, researchers documented the effect of COVID-19 on the lungs. Before long, general internal medicine became involved because the disease was affecting multiple systems in the body.
"We're seeing patients with post-acute COVID syndrome who did not get so sick that they needed to go to hospital but never really got better," says Dr. Palepu.
A large team of UBC clinician-researchers—led by Dr. Adeera Levin, professor of medicine—drove the development of the Interdisciplinary COVID-19 Care Network to coordinate and integrate knowledge and best practice at post-COVID-19 recovery clinics throughout B.C.
After nearly a year of complex planning, three clinics opened in Vancouver and Surrey in January 2021 to provide specialized care and follow-up for patients suffering from longer-term symptoms such as brain fog and breathlessness.
At the outset, UBC clinician-researchers put in place a standardized data collection system that would be reproducible and meet the needs of healthcare providers and scientists across multiple disciplines.
"The research priorities are guided by the researchers, with the partnership of the patients," says Dr. Palepu.
The impact of COVID-19 on mental health is an area of focus, particularly as people have been living with public health restrictions and limited social interactions for a long time. Other researchers are interested in how the disease affects the brain, heart, lungs, kidneys and functional recovery.
"We are collecting data to see what patterns emerge," says Dr. Palepu. "We're now getting into a position where we can design studies to interrogate our questions."
With UBC donor support, a provincial multi-site COVID-19 biobank is being set up to store blood samples collected from patients at different stages during their illness. Researchers will analyze the biological samples for biomarkers and immune responses, with context from the standardized data collection system, with the aim to identify targets for treatment and to provide prognosis for patients.
"We want to put it all together—that's the strength of having an integrated biobank with a well-characterized patient cohort," says Dr. Palepu. "We can even go back in time and interrogate the samples again to test a novel hypothesis—that's really exciting."
"This approach will help us understand the processes and progression of the disease, and also figure out what areas we can intervene to best meet the needs of patients."