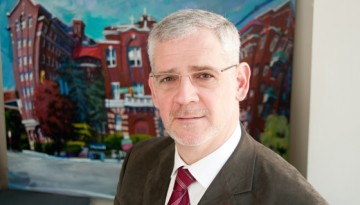 By Patricia Gray | March 29, 2012
Dr. Montaner, Head of the Division of AIDS in the UBC Faculty of Medicine and Director of the BC Centre for Excellence in HIV/AIDS (BC-CfE), has been awarded the Grand Decoration of Honour for Services to Austria for his significant contributions to combat HIV/AIDS. Read more about Dr. Montaner's award. Photo by Marlis Funk.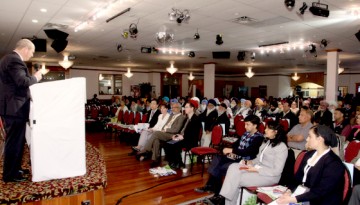 By Patricia Gray | March 26, 2012
iCON connects health practitioners and community members to learn about chronic disease prevention and management.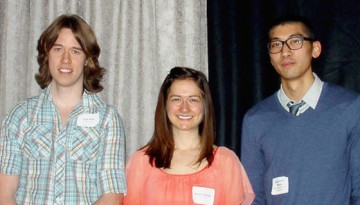 By Patricia Gray | March 16, 2012
Two Faculty of Medicine graduate students placed among the top three finalists in UBC's 2012 Three Minute Thesis (3MT) competition. Participants in the 3MT have just three minutes to explain the breadth and significance of their research project to a non-specialist audience. Fergil Mills, PhD candidate in the Neuroscience Program, was named Runner-up for his […]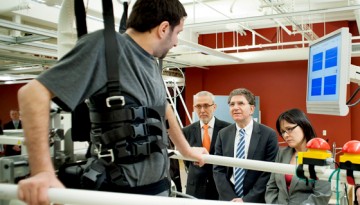 By aliversage | February 8, 2012
The main cause of death in people with spinal cord injury (SCI) is cardiovascular disease. They develop it at younger ages and at greater rates than the able-bodied population. Now, a team led by Andrei Krassioukov – a Professor in the Division of Physical Medicine and Rehabilitation, an investigator at ICORD, and a physician at […]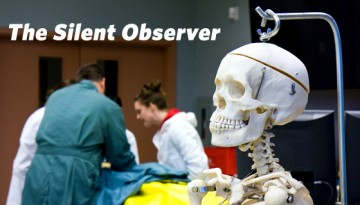 By aliversage | February 8, 2012
(Adapted from the University of Victoria's The Ring community newspaper) His most famous photo is of Prime Minister Pierre Trudeau sliding down a banister. But of all he's shot in 60 years as a photographer, Ted Grant's favourite work is the photo series he has done of doctors and nurses at work. It's a project that began 30 […]