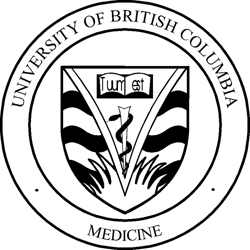 The UBC Medical Alumni Association presented the following awards at the Medical Alumni Association AGM & Awards Reception on May 12, 2012 at the William A. Webber Medical Student & Alumni Centre.
Wallace Wilson Leadership Award
Awarded annually to a graduate of the UBC Faculty of Medicine who has demonstrated high ethical standards and outstanding leadership to the profession.
Mark Schonfeld, MD '72 and Clinical Assistant Professor in the Department of Family Practice, is the former CEO of the BC Medical Association – a position he held for 14 years.
Penny Ballem, MD '78 and Clinical Professor in the Department of Medicine, is the City Manager for the City of Vancouver. She has served as the Deputy Minister of Health for BC, as well as the Vice President of Women's and Family Health at the Children's and Women's Health Centre of BC.
Honorary Medical Alumni Award
Recognizes a member of the UBC Faculty of Medicine community who has made a significant contribution as a committed clinician, teacher, mentor or administrator.
Oscar Casiro, Professor in the Department of Pediatrics and Regional Associate Dean, Vancouver Island, has been leading the expansion and distribution of undergraduate and postgraduate medical education on Vancouver Island since 2004.
David Snadden, Affiliate Professor in the Department of Family Practice and Executive Associate Dean, Education worked in partnership with the University of Northern British Columbia and Northern Health to develop and implement the Northern Medical Program which is graduating its fifth class this month.
Larry Goldenberg, Professor and Head of the Department of Urologic Sciences, is the founding Director of the Vancouver Prostate Centre – one of the world's most respected cancer facilities. In 2009, he was awarded the Order of Canada for his impact on the research and treatment of prostate cancer in Canada.
Grady Meneilly, Professor and Head of the Department of Medicine, is internationally recognized for his work on causes of and treatment for diabetes in the elderly. He is currently serving as Governor of the British Columbia Chapter of the American College of Physicians (ACP), the nation's largest medical specialty organization.
Silver Anniversary Award (award to be presented at Class of '87 Reunion in September)
This award is given to a graduate of the class celebrating their 25th anniversary.  Nominated by his/her classmates, for outstanding contributions in one or more of the following areas: leadership, research, teaching, clinical care, administration or public service.
Wendy Yeomans, MD '87 and Clinical Instructor in the Department of Family Practice, is the Medical Manager, Palliative Care Program at Vancouver General Hospital.