Year graduated: 2018
Hometowns: Taipei, Taiwan and Burnaby, BC, Canada
Program: Bachelor of Midwifery
Place of Practice: Surrey
Describe what you do in two or three sentences.
I'm honoured to care for people through their pregnancies, feel their bellies, listen to their babies' heart beats, and talk about everything pregnancy related! When the time comes, I support these families during labour and the birth of their babies. Welcoming and meeting a new life into the world is such a privilege of my work.
What led you to your current position?
My commitment to bring my service to communities that has unmet need for midwifery care. After graduation, I had the opportunity to practice close to my family in Burnaby. To fulfill my commitment, I decided to move to Surrey since there is a high demand of midwifery care.
What is your favourite memory from your time at UBC?
I met countless powerful, intelligent, strong, and intuitive peers, mentors and scholars. I am forever grateful to walk alongside these amazing humans and to become their colleagues. UBC Global Midwifery Program also allowed me to set my foundation for being a global citizen by traveling to teach and learn in Nepal and Uganda.
What advice would you give to students in the Midwifery program?
Listen to your heart and your intuition during challenges and sleepless nights. Always remember the reason that brought you here. Be grateful for the amazing people who support you unconditionally, and be that person for each other. You are already a wonderful human, and you will soon be a wonderful midwife.
What does a healthy community look like to you?
A healthy community is built by people who are respectful, loving, open, kind, forgiving, unconditionally supportive, caring, understanding and authentic. When we see the gap in healthcare or our community, we do what we can to fill the gap in our best ability.
---
Meet more of our alumni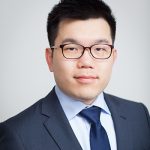 Medical Laboratory Technologist in North Vancouver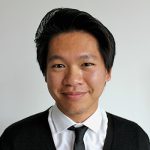 Hospitalist in Kelowna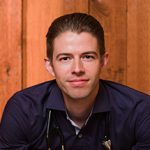 Family Physician in Vancouver (Unceded territory of Musqueam, Squamish and Tsleil-Waututh Nations) and Musqueam Nation