Hometown: Ladner
Program: Bachelor of Medical Laboratory Science (BMLSc)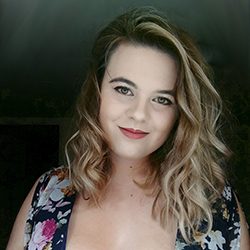 What attracted you to your field?
Figuring out my interest in this field was more of a long, narrowing down process than the classic aha moment, or lifelong dream that a lot of people have. Eventually, I realized my love for studying science and shifted toward biology. I later found myself wanting a more specific focus and became interested in researching human disease and medicine. While looking for courses aligned with my interests, I found the BMLSc program. I was drawn to the idea of having a full degree focusing on pathology and hands-on laboratory work. I also enjoyed the idea of having a large part of the degree structured around analysis of both clinical and research settings because I enjoy problem solving. Everything lined up nicely with a variety of my interests and this degree turned out to be my perfect match.
In 10 years, what UBC moment will you still be talking about?
It's tough to pick out just one moment! One thing I will always be talking about is the great experience of being in such a close-knit program. It's been amazing to be part of such a small cohort of people that all lifted each other up. From surviving crazy exam schedules to enjoying celebrations together, I'll always appreciate the sense of being all in this together that you experience in the BMLSc program.
What's next for you?
For the next year I'll be taking a job as a lab technician at the Djavad Mowafaghian Centre for Brain Health in the same lab where I did my fourth-year directed studies project. Following that, my plan is to pursue graduate studies in pathology starting in 2020.
As you look ahead, what (or who) inspires you?
I find myself inspired by people who've accomplished more than others thought they could. Whenever I've found myself thinking something would be too hard for me to accomplish, I find it really motivating when I see other people who persevered to prove people wrong and reach whatever goals they've set for themselves.
Name one thing on your bucket list.
Traveling outside of North America. I've been so busy pushing through my degree and saving money that I've never had the chance to take some time off and explore other places in the world.