Unlocking the secrets of healthy aging — from society to cell
When Dr. Michael Kobor was a young man studying biology at Heidelberg University in Germany, aging felt like more of an academic pursuit than a personal reality.
"Aging can seem distant when you're young," says Dr. Kobor as he flips through old photos of himself at the 1992 World Rowing Championships in Montreal. He pauses on a faded image of the German national rowing team.
"This was right after we set the world's fastest row in the lightweight men's eight."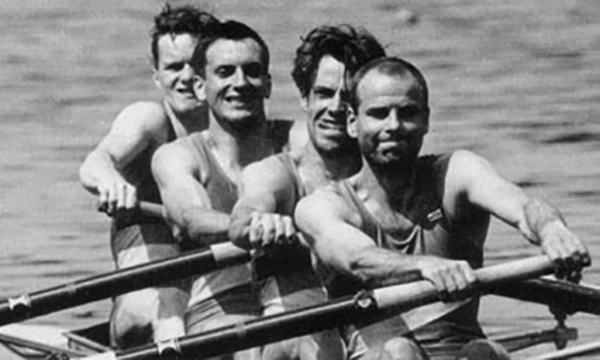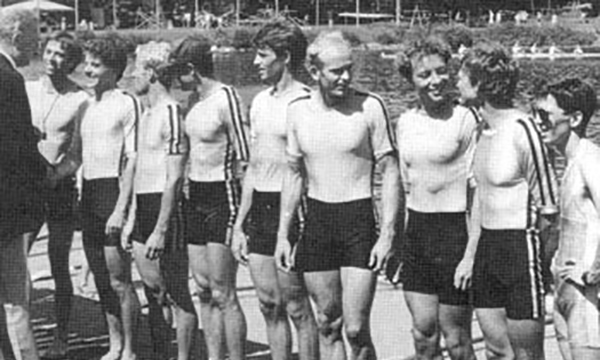 It's a world record still held by Dr. Kobor and his teammates 30 years later. And while rowing was a passion of Dr. Kobor's youth, it's a hobby he maintains today. Aging feels more personal for him now and rowing is one of the small ways he works to maintain his health and fitness.
But Dr. Kobor hasn't just started to embrace his own aging journey — understanding how people can remain healthy longer is now a core part of his life's work.
"Aging is universal. It impacts all of us," says Dr. Kobor, a professor in UBC's department of medical genetics. As the recently appointed and inaugural Edwin S.H. Leong UBC Chair in Healthy Aging — a UBC President's Excellence Chair — Dr. Kobor is building a cutting-edge research program focused on understanding the science and secrets of healthy aging.
"We want to help people thrive and continue doing the things they love for as long as possible into their later years."
— Dr. Michael Kobor
"Many people think of aging in terms of extending the human lifespan, but what we're focused on is extending the health span — the period of our lives where we're healthy. We want to help people thrive and continue doing the things they love for as long as possible into their later years."
Searching for answers across the lifespan
Look around any room and it's evident that aging affects everyone differently. We've all met those people who seem more youthful and vibrant than their age would suggest. It begs the question, what makes them different?
Dr. Kobor hopes to shed light on that difference. To do so, he says we need to look at aging from every angle and across the entire human life span.
"Aging is a process that starts even before we're born. All throughout our lives there are factors — from our genes to our environment and life experiences, and their interactions — that influence how we age."
This "life course perspective" is foundational to the Edwin S.H. Leong UBC Healthy Aging Program. Dr. Kobor is assembling an interdisciplinary team of UBC experts who will look across the entire life journey to understand the genetic, environmental and lifestyle factors that influence aging. From there, they'll identify practical steps that individuals, communities and whole societies can take to shape a future with healthy aging for all.
It's an approach that Dr. Kobor says is inspired by Hong Kong businessman, philanthropist and UBC alumnus Edwin Leong, whose transformational gift of $24-million helped make the program a reality.
"Dr. Leong has this extraordinary vision for everyone to be able to age gracefully. His generosity is enabling us to bring together leaders from diverse fields like medicine, anthropology, psychology and more to study aging from an all-encompassing life course perspective."
As Dr. Leong points out, his vision is rooted in a deep respect for our senior citizens.
"I was taught from a very young age to treasure our seniors. They represent the past and the present, and are knowledge-keepers for the future," says Dr. Leong. "My wish is for every person to age with dignity and good health, and I have great confidence that Dr. Kobor and his team will show us the way."
Beyond skin-deep
For Dr. Kobor, improving how we age goes far beyond the plethora of anti-aging skin care products that line drug store shelves. He's looking much deeper for answers —from a societal level all the way down to our cells.
Dr. Kobor is a Canada Research Chair and leading expert in epigenetics, a field that studies how social and environmental factors become biologically embedded in our genes to influence human health and well-being.
His research has shown how different elements — such as stress, trauma and the environment we live in — change the composition and location of chemical groups that bind to DNA in our cells. Like a dimmer switch controlling a light bulb, these chemical groups affect how strongly genes are expressed, even turning them off and on. All of this creates ripple effects that influence health and disease as we age.
Dr. Kobor says this "society to cell" approach to research is shaping a more complete picture of the mechanisms that underpin aging.
"Our understanding of aging at a molecular level is exploding. We can actually see how environmental factors get woven into the fabric of our DNA over time. We can measure the molecular-level consequences of things like smoking, but also the benefits of things like living near green space or getting a restful sleep."
His research is even revealing how these changes in our genes can be used as an "epigenetic clock" to measure biological age — which goes beyond chronological age to show if our body is aging faster or slower than might be expected. It's something Dr. Kobor hopes could one day be used to predict future health and vitality.
"With a single drop of blood, we could gain tremendous insight into how someone is aging. Then we can start to think — what are the steps we can take to slow down or even turn back that clock?"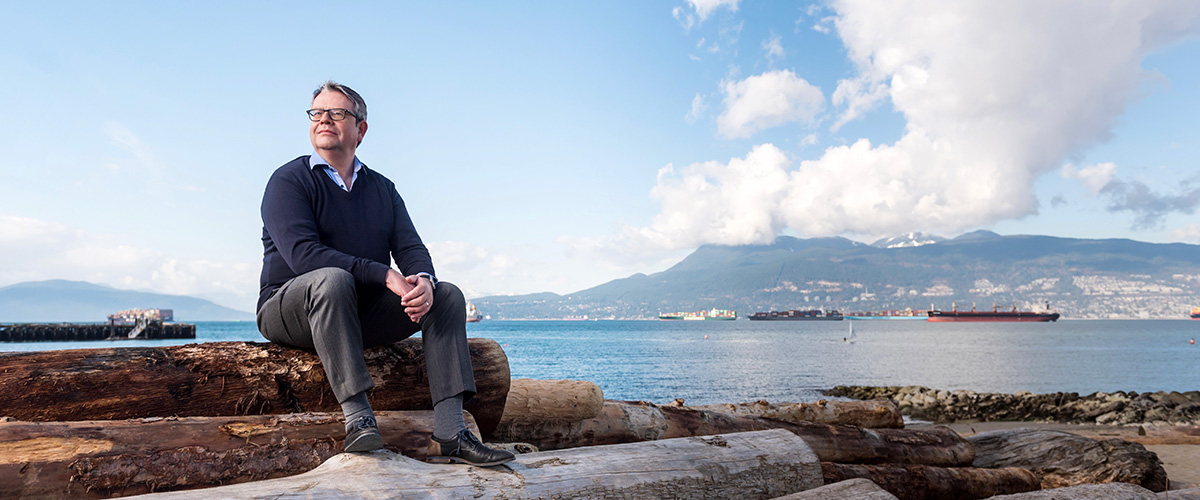 Dr. Michael Kobor
Shaping healthy futures for all
It's one thing to address aging at an individual level, but what if we could influence the aging trajectories of whole communities and societies?
To understand that, Dr. Kobor has turned his sights on the world's Blue Zones — geographic regions where people are living exceptionally long and healthy lives, and have lower rates of diseases like cancer, dementia and heart disease. He's a key contributor on an international research collaboration trying to understand what makes these particular areas, which range from the Nicoya Peninsula in Costa Rica to Sardinia in the Mediterranean, so unique.
"If we could add even just a few more good years onto people's lives, it could help them make the most of life's important moments while benefiting health care, communities and society overall."
— Dr. Michael Kobor
"We could potentially recreate what we see in Blue Zones across other communities, which would have tremendous implications for health equity around the globe. There may even be micro-Blue Zones waiting to be discovered elsewhere, including right here in B.C."
These are some of the mysteries that Dr. Kobor will delve into through the new healthy aging program, and he's already started assembling the team of UBC experts who will help unlock the answers.
"If there's one thing that rowing taught me, it's the value of creating a cohesive team where everybody works together and across different specialties to achieve a common goal."
This July, Dr. Kobor will have the opportunity to be reunited with his old rowing teammates when they gather to celebrate 30 years since setting the world record. Many of them haven't seen each other in decades.
"Time passes so quickly and it really puts into perspective the importance of healthy aging. If we could add even just a few more good years onto people's lives, it could help them make the most of life's important moments while benefiting health care, communities and society overall."
---
Share this Story
Published: June 13, 2022