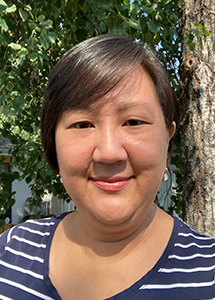 Title:
Clinical Assistant Professor
Department:
Occupational Science and Occupational Therapy (OSOT)
Location:
The Child Development Centre of Prince George and District
Tell us about your role as a clinical faculty member at UBC?
I am involved in various capacities including: facilitating small group tutorials, collaborating with occupational therapy students on their projects, serving on the Masters of Occupational Therapy (MOT) program curriculum committee and developing role emerging placements. Role emerging placements offer students the opportunity to develop a new role for occupational therapy at a community agency — allowing them to gain clinical skills while enhancing the services of the agency.
Best part of your job?
Being a part of the students' journey in becoming occupational therapists and serving northern and rural communities. I also enjoy the creative process in problem solving with children and families so they can be successful with activities involved in daily living.
Who inspires you and why?
My family and friends are a source of inspiration. Each of them has shown how to express gratitude, compassion and love for each other within their families and communities.
Tell us about a project or endeavour that you've participated in that makes you proud:
I am most proud of the role emerging placements initiative with the communities of Valemount and McBride. I enjoyed the collaborative process that yielded personal connections, insights and new resources.
Best advice for students:
Be curious, ask questions and play with others.
How do you like to recharge?
Eat, drink and be merry but hold the peanuts please.😊