What is mistreatment?
Are you concerned about or have you experienced any of these situations:
Behaviours that challenge learners: [such as] closely questioning learners during rounds or in a group forum, leading to student embarrassment if they do not know the answer. [Not all these behaviours may be specifically mistreatment but they are difficult situations and may warrant an initial confidential discussion.]
Significant behaviours: [such as] engaging in significant mistreatment, for example, by using abusive language or by asking learners to do things that are unreasonable.
Egregious behaviours: [such as] engaging in truly egregious behaviours such as asking learners to break the law or by behaving abusively towards learners.
Discriminatory behaviours: [such as] treating you unfairly based on human rights protected grounds: age, ancestry, colour, family status, marital status, physical or mental disability, place of origin, political belief, race, religion, sex, sexual orientation and criminal conviction unrelated to employment. See UBC Policy #3.
If mistreatment happens:
Make yourself safe: stay calm, remain polite, get yourself out of the situation. If you need to call security or 911, do so. You shouldn't go back if you won't be safe.
Talk to someone you trust

This initial discussion can help
Some suggestions: peer, trusted faculty member, family, friends, formal student representatives, religious leader, family doctor

Document what happened from your perspective for your future reference
Talk to someone within UBC and/or the Faculty of Medicine. You are encouraged to speak initially with someone within your program or at your site.
If you are reporting a claim of sexual violence or sexual assault please talk to someone within UBC and/or the Faculty of Medicine to discuss making a disclosure or a report to the Independent Investigations Office. (See UBC Policy #131). In the case of sexual violence or sexual assault, access appropriate medical and/or police support immediately.
---
If you feel that you have experienced or witnessed mistreatment or have concerns about your learning environment, we encourage you to report it using one of the following methods:
---
Contacts
To make a report you can contact the Professionalism Advisor (professionalism.advisor@ubc.ca) from the office of the Executive Associate Dean of Clinical Partnerships and Professionalism.
Or, if you are unsure of who you can contact, please reach out to any of the following people and they can help find the appropriate person to talk to.
Paul Gill
Health & Safety Advisor (all learners in the Faculty of Medicine)
paul.gill@ubc.ca
Joseph Anthony
Interim Associate Dean, Health Professions (all learners in the Health Professions programs)
joseph.anthony@ubc.ca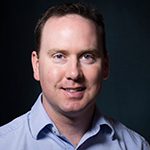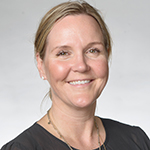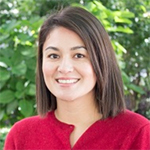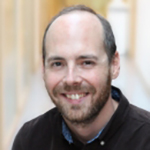 Shirley Nakata
Ombudsperson for Students (impartial information on fair process)
ombuds.office@ubc.ca
Carol Naylor
Acting Director, Sexual Violence Prevention & Response Office (SVPRO) (support and reporting for all of UBC)
carol.naylor@ubc.ca
Roshni Narain
Human Rights Advisor, Equity & Inclusion Office (formal and informal resolution to human rights complaints for all of UBC)
roshni.narain@ubc.ca
Reporting Process and Outcome
View the flowchart of the equity and professionalism reporting process.
Confidentiality
Students who wish to discuss concerns often ask that they remain anonymous. We do not have a mechanism for students to remain completely anonymous (where there is no disclosure of identity) but will uphold confidentiality (not disclosing information without the student's permission). Please see Confidentiality and Anonymity for more information.
Faculty of Medicine References
UBC References
Other References