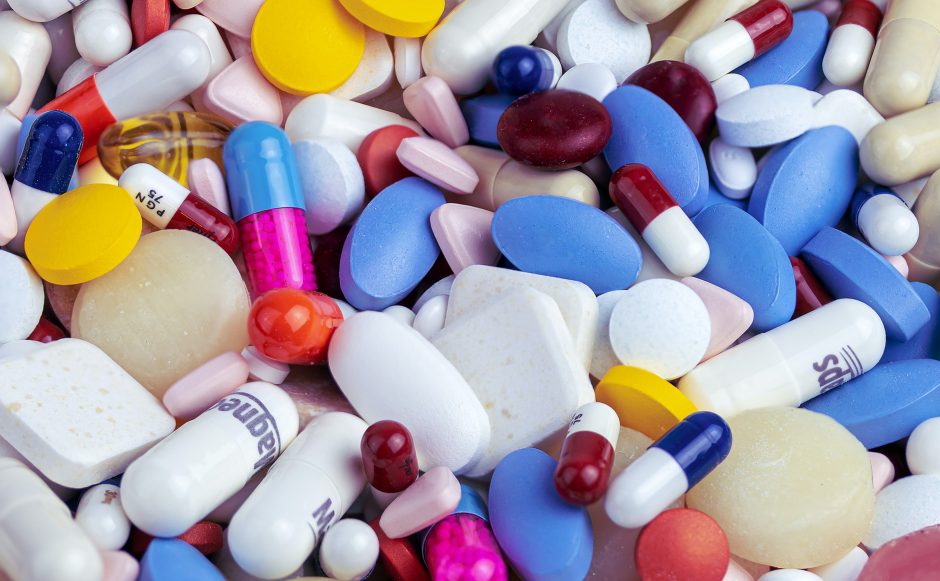 New research shows that people with a history of stimulant use disorder face an increased risk of overdose and overdose death following their release from provincial correctional centres, suggesting that connection to services, treatment or other interventions may help prevent overdoses.
The study, conducted by researchers with UBC, the BC Centre for Disease Control (BCCDC) and BC Mental Health and Substance Use Services (BCMHSUS) was published in JAMA Network Open. It built off of previous work about the elevated risk of overdose for people leaving a correctional centre who use opioids.
"Due to the toxicity of the drug supply and the risk of overdose, our research shows that further interventions are needed for people who use stimulants," says Dr. Heather Palis, a UBC post-doctoral fellow working with BCCDC and BCMHSUS, and the study's lead author. "Risk of both fatal and non-fatal illicit drug toxicity deaths will continue so long as people are accessing the illicit drug supply. A range of overdose prevention and treatment interventions across the continuum of care, including a safe supply of stimulants for people currently accessing the illicit stimulant supply, are required to prevent overdose and related harms."
The study used information available from the Provincial Overdose Cohort, a collection of data on British Columbians who had an overdose that is used to help prevent overdose-related harms and deaths.
The authors examined the risks of fatal and non-fatal overdose for 6,816 people with a history of incarceration and compared the risks of four groups: people with a history of opioid use disorder, people with a history of stimulant use disorder, people with both diagnoses, and people with neither diagnosis.
Stimulant use is known to be growing in B.C. and recent studies have shown that people who use stimulants are also at increased risk of overdose and death. In this study, among the people leaving correctional centres who had been diagnosed with a disorder, about 30 per cent had an opioid use disorder alone and the remaining 70 per cent had a stimulant use disorder or both opioid and stimulant use disorders.
"Polysubstance use is common but what often gets missed is the fact some people only use stimulants and don't have a tolerance to opioids so the risk of dying due to toxic drug poisoning is often missed," said Kali Sedgemore, a co-author of the study and peer outreach worker.
The research shows that people who had both opioid and stimulant use disorders were 2.5 times more likely to experience a fatal overdose than those with no diagnosis. The risk of fatal overdose was approximately equal among people with stimulant use disorder alone and people with opioid use disorder alone. When these groups were compared to people with neither disorder, no significant differences in fatal overdose risk were found.
"The unregulated drug supply is so contaminated that everyone who uses substances is at risk of overdose including people who use stimulants," says Dr. Amanda Slaunwhite, an assistant professor in the UBC School of Population and Public Health and senior scientist with BCCDC. "You do not need to have a disorder or an addiction to be at risk of overdose."
The study also found that 1,655 people, or one quarter of all people captured in the study, experienced more than 4,000 overdose events. More than half of these people experienced multiple non-fatal overdoses, ranging from 2 to 21 events, during the five-year study period.
"The findings clearly highlight that, while the preference is to provide mental health and substance use services before criminal justice system involvement occurs, correctional services can be an essential hub in the wheel of prevention," says Dr. Tonia Nicholls, a UBC psychiatry professor and distinguished scientist at BCMHSUS. "The results reinforce the importance of intake screening for mental health and substance use needs, which currently take place at all correctional sites, in order to efficiently provide services in custody and bridging to community care upon discharge."
BCMHSUS is responsible for health care in BC provincial correctional centres and is making substantial investments in treatment and services for people with mental health and substance use disorders who are in custody. These include opioid agonist therapy (OAT), the newly launched FACT team, expanded Community Transition Teams to all ten correctional centres, and Indigenous and Peer support workers in correctional centres and in the community.
A version of this story was originally published by the BCCDC.