Program: PhD, Pharmacology
Year in program: 4th year
Hometown: East Jerusalem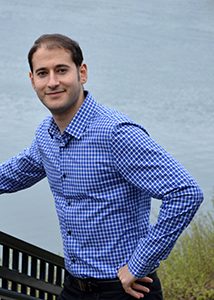 What inspired you to pursue your program?
My undergraduate degree in pharmacy provided a basic backbone of knowledge in the field. I was eager to learn more about the complex science behind it all and also knew I wanted to add new research to the field.
What are you looking forward to most this upcoming year?
To hopefully publish some high-quality research papers before I start writing my thesis.
What's one thing we might be surprised to learn about you?
I love spiders.
Best piece of advice:
Smile to people, it is a universal sign of kindness.
What superpower do you wish you had?
Time travel
Where in the world would you like to get lost?
Japan