University of British Columbia research received a $23.2 million boost in support of 23 Canada Research Chairs, including 10 in the Faculty of Medicine.
The Canada Research Chair program was established in 2000 and helps attract and retain top researchers in Canada. The funding announced Thursday will support 11 new chairs at UBC and will continue to support 12 researchers who had their chairs renewed. The 23 chairs announced Thursday are part of UBC's total of 187 chairs at the university.
"The Canada Research Chair program strengthens research and helps draw leaders in every field to UBC," said John Hepburn, vice president Research and International. "Our professors are making new discoveries and developing new ideas that will change our world. We're grateful for the support of this program."
The new Canada Research Chairs in the Faculty of Medicine are:
Christopher Carlsten, Chair in Occupational and Environmental Lung Disease, Division of Respiratory Medicine:
Dr. Carlsten's research aims to understand the effects of inhaled pollutants on the lungs in order to better prevent and treat lung disease.
Jennifer Gardy, Chair in Public Health Genomics, School of Population and Public Health:
Dr. Gardy studies outbreaks of communicable diseases using genetic information, epidemiological data and clinical information with the goal of developing strategies to control and prevent infectious diseases.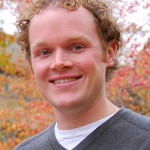 Michael Law, Chair in Access to Medicines, School of Population and Public Health:
Law studies drug pricing, examines why some Canadians cannot afford their prescription medicines and develops policy to help improve access to drugs.
Gina Ogilvie, Chair in Global Control of HPV-Related Disease and Cancer, School of Population and Public Health:
Dr. Ogilvie studies the human papillomavirus (HPV) and how to prevent the infectious disease and the cancers it causes such as cervical cancer.
Alexander Rauscher, Chair in Developmental Neuroimaging, Department of Pediatrics:
Dr. Rauscher has developed new MRI scans that he uses to study brain injury. He and his team investigate concussions in young ice hockey players.
The renewed Chairs in the Faculty of Medicine are:
Daniel Goldowitz, Chair in Developmental Neurogenetics, Department of Medical Genetics:
Goldowitz studies the development of the human brain with a focus on creating interventions to improve brain development in infants with high risk for neurological disorders.
Michael Hayden, Chair in Human Genetics and Molecular Medicine, Department of Medical Genetics:
Dr. Hayden has made fundamental discoveries about the genetic basis of disease, and translating those discoveries into tools for genetic diagnosis and treatment.
Robert Molday, Chair in Vision and Macular Degeneration, Department of Biochemistry and Molecular Biology: 
Dr. Molday's research focuses on inherited photoreceptor degenerative diseases that are a significant cause of blindness, including Stargardt macular degeneration.
Martin Schechter, Chair in HIV/AIDS and Urban Population Health, School of Population and Public Health:
Dr. Schechter works with inner city populations who are at risk for HIV, hepatitis C and overdose. He is developing prevention programs for young Aboriginal drug users. He is also working to stop the spread of HIV in Northern Uganda.
Jon Stoessl, Chair in Parkinson's Disease, Division of Neurology:
Dr. Stoessl will use positron emission tomography (PET) to study people at high risk of Parkinson's disease. He will study susceptibility to future neurodegeneration following minor head trauma and will use PET to determine the benefits of exercise in Parkinson's disease.