By bkladko | December 4, 2012
Hospital admissions for multiple sclerosis (MS) have decreased over time, but the length of stay has increased, according to new research led by Charity Evans, a former postdoctoral fellow with Helen Tremlett, an Associate Professor in the Division of Neurology. The retrospective observational study, which was published in The American Journal of Managed Care, examined […]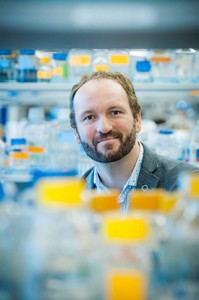 By bkladko | December 4, 2012
Associate Professor James Johnson says his discovery may require revisiting recommendations about eating habits.
By Patricia Gray | December 3, 2012
Dianne Miller, an Associate Professor in the Department of Obstetrics & Gynaecology, received the Terry Fox Medal from the BC Medical Association (BCMA) in recognition of her outstanding leadership in the ovarian cancer field. A renowned surgeon, educator, clinician, and researcher, Dr. Miller was instrumental in co-founding the Ovarian Cancer Research Program (OvCaRe) at the […]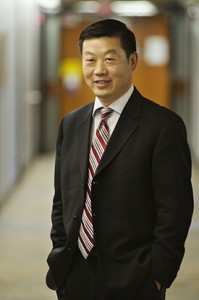 By bkladko | December 3, 2012
By inhibiting an enzyme called GSK3-beta, Weihong Song reduced plaque in the brains of Alzheimer's-afflicted mice.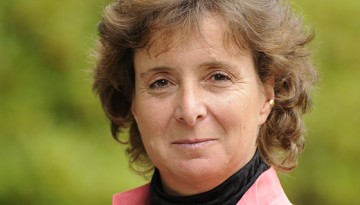 By Patricia Gray | November 29, 2012
Dr. Illes is the Canada Research Chair in Neuroethics and Director of the National Core for Neuroethics.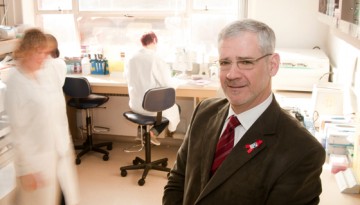 By Patricia Gray | November 28, 2012
Professor Julio Montaner pioneered the treatment-as-prevention approach.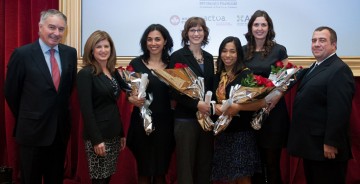 By Patricia Gray | November 28, 2012
Jennifer Bruin, a post-doctoral fellow in the Department of Cellular & Physiological Sciences, received a L'Oréal-UNESCO Research Excellence Fellowship from L'Oréal Canada and the Canadian Commission for UNESCO. Dr. Bruin, a member of Dr. Timothy Kieffer's lab in the Diabetes Research Group, is developing ways to produce pancreatic islets from stem cells. Her work has […]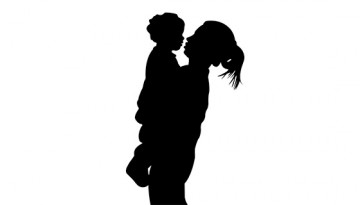 By bkladko | November 27, 2012
The researchers will examine accelerated aging at the molecular, cellular and clinical level.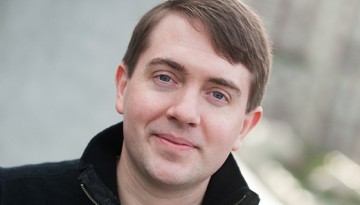 By bkladko | November 23, 2012
Christian Kastrup's goal is a topical medication that could be used to treat post-partum bleeding in low-income countries.
By bkladko | November 20, 2012
A video produced by the Master of Occupational Therapy class of 2013 has won the "gOT Spirit? Challenge" from the Canadian Association of Occupational Therapists (CAOT). The video, "Because of OT, I Can," was an effort to increase public awareness of occupational therapy through social media. The association described the UBC students' work as "creative and inspiring." The CAOT will play it as […]